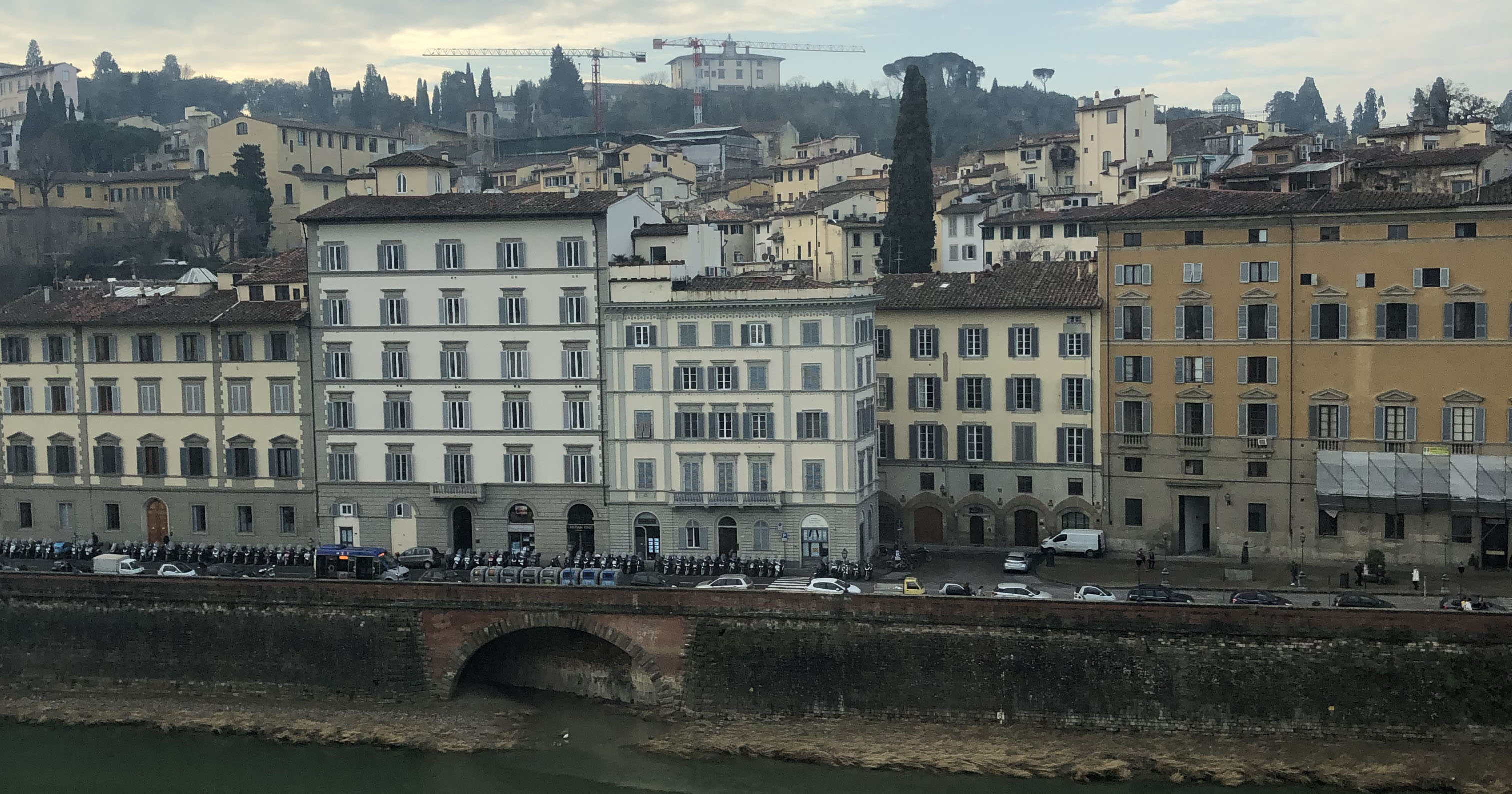 Arno River, Florence, Italy.
This photo was taken the day of our arrival in Florence, Italy.
Group photo at the top of the Duomo, Florence, Italy.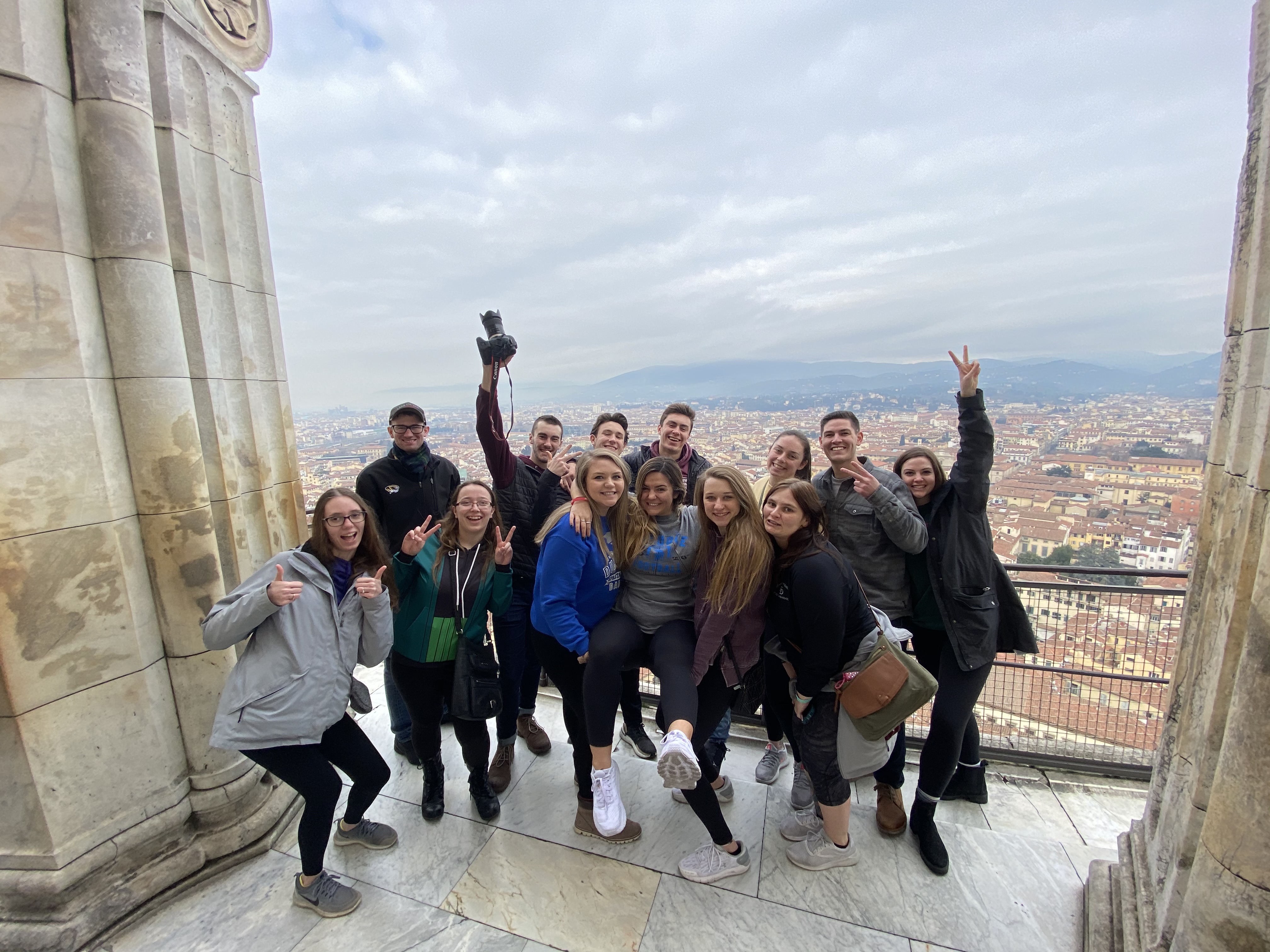 Pompeii, Italy.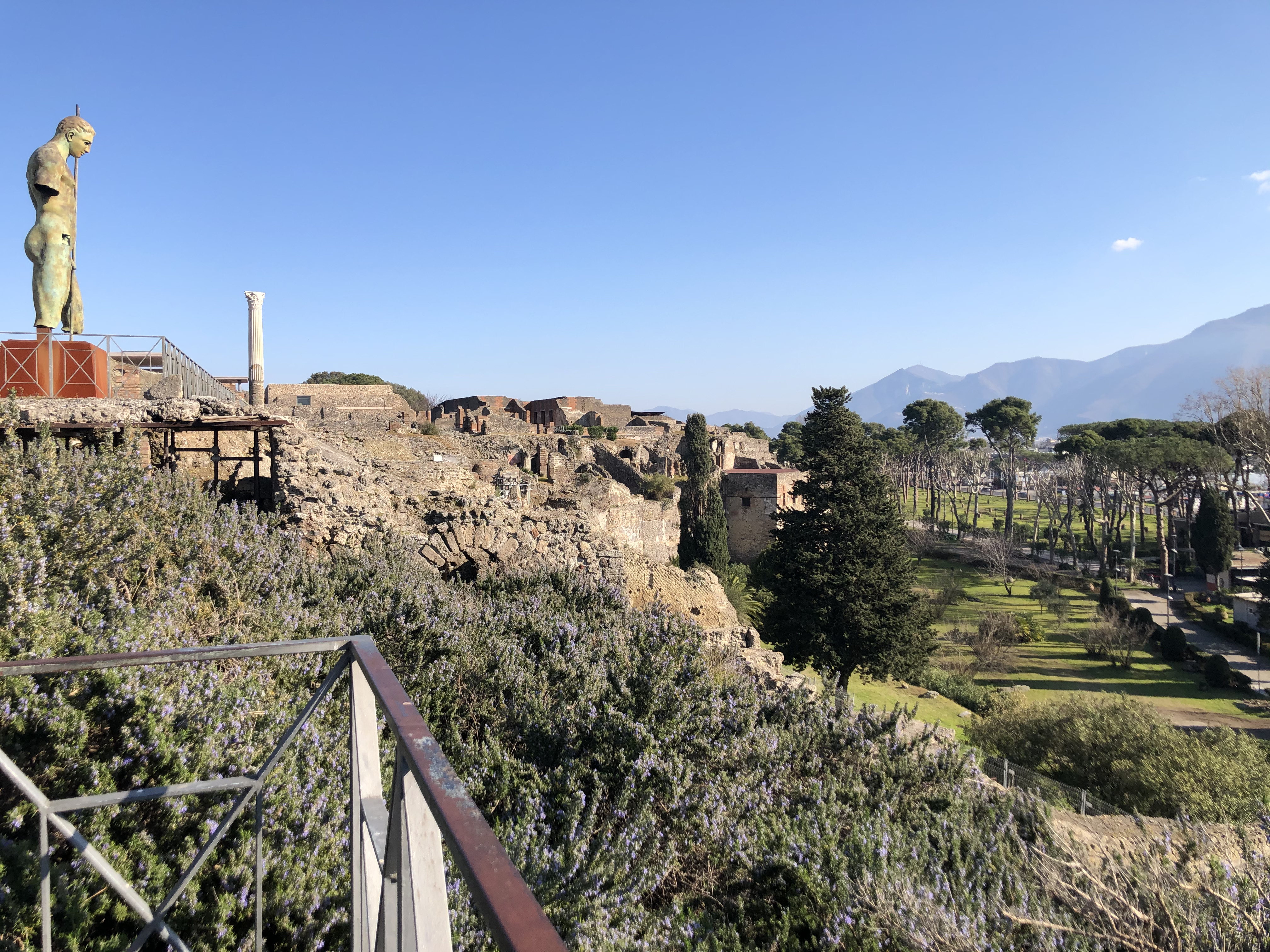 Trevi Fountain, Roma, Italy.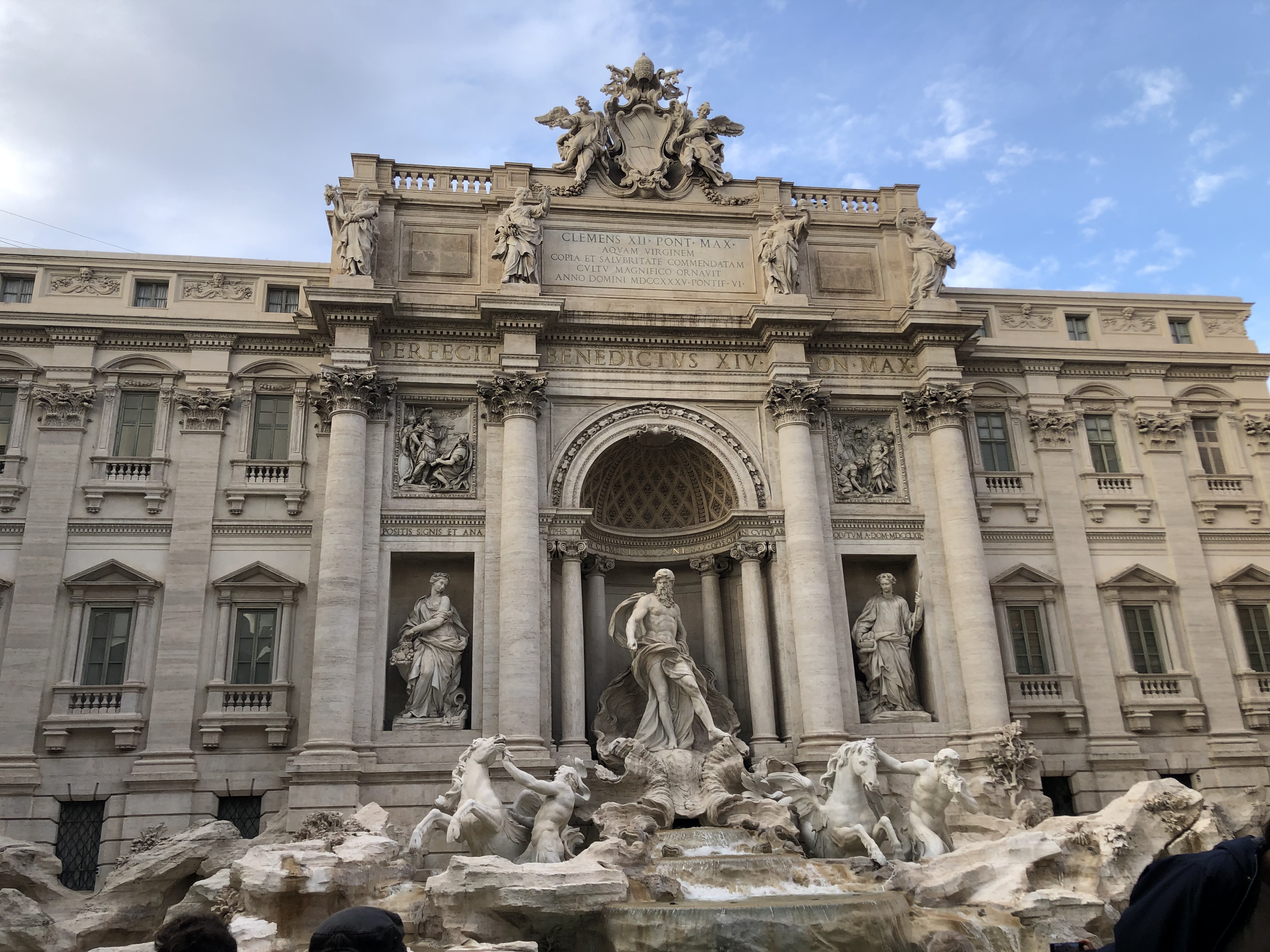 Roman Forum in Roma, Italy, January 2020.
Colosseum in Roma, Italy in January 2020.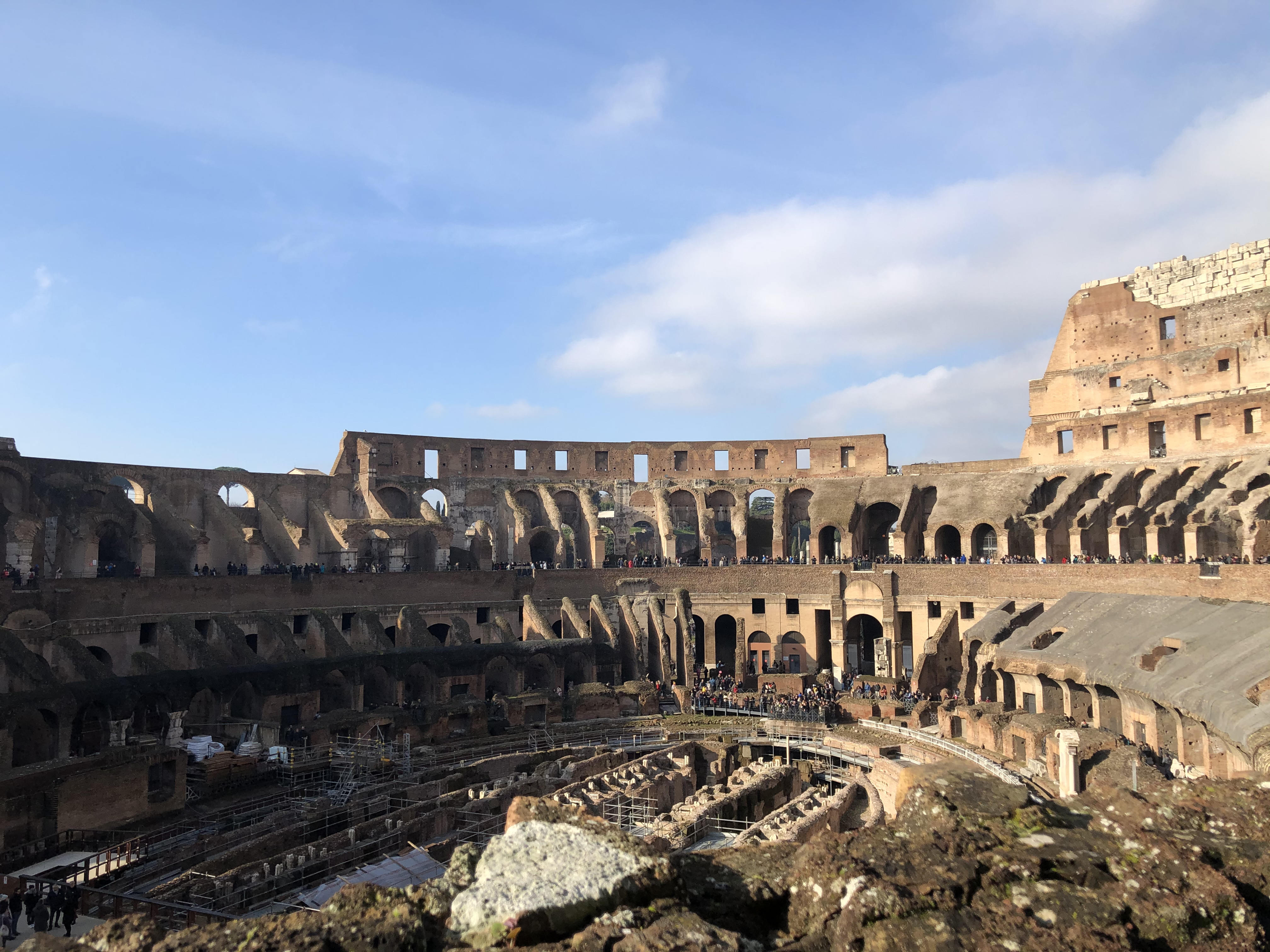 Vatican City, a city-state surrounded by Roma, Italy.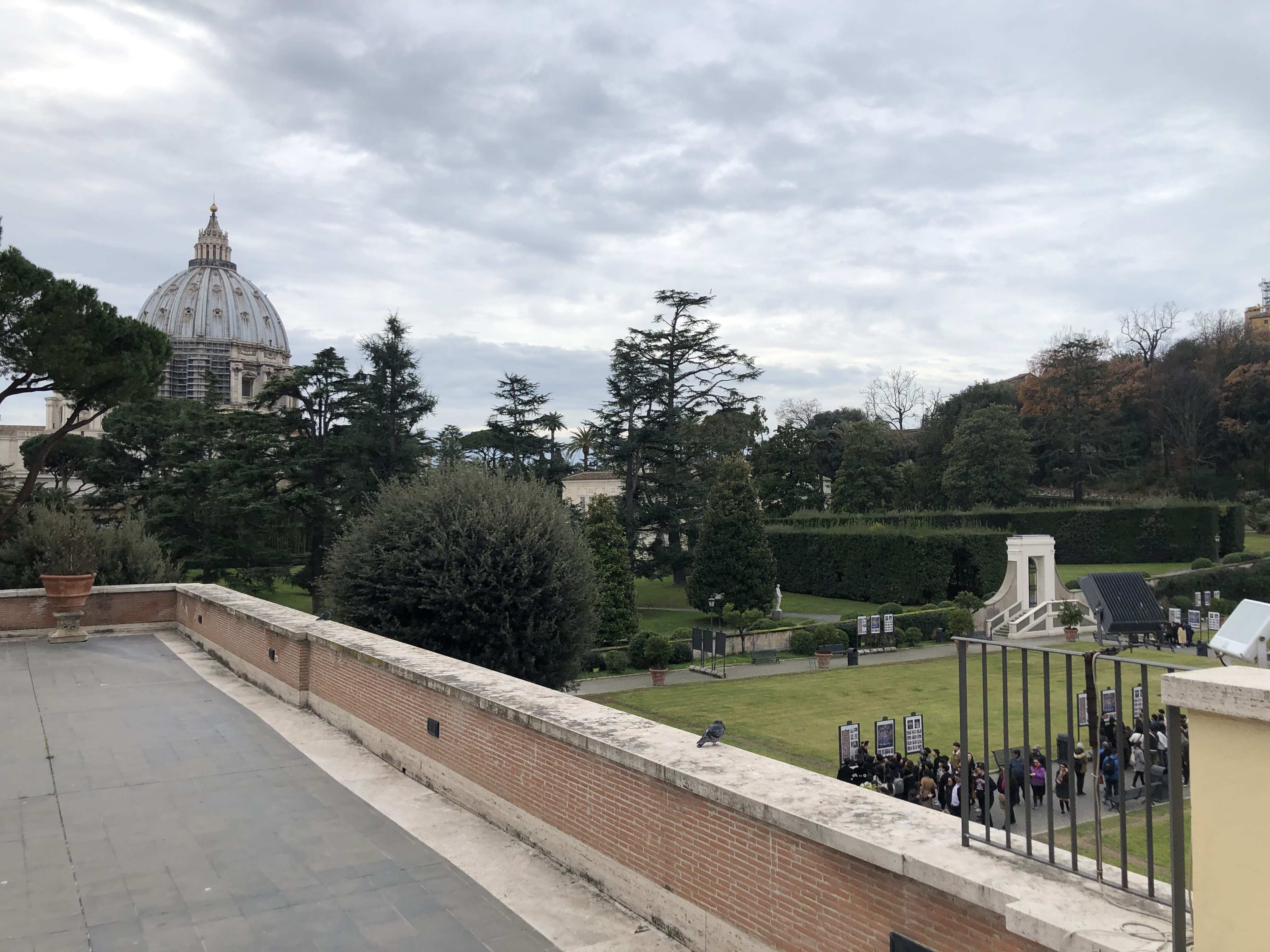 ---
In January 2020, I traveled to Italy with a large group of students from the University of Dubuque in Dubuque, Iowa. We went to many different museums, churches and historical sites. We left from the University and drove to Chicago, flew to Amsterdam, The Netherlands, then flew to Florence, Italy and took a coach to our hotel. The first five days we stayed in Florence and on the sixth day we traveled to Rome and stayed there for the rest of the trip. On our last day, we took a last minute trip to Pompeii.

My favorite place to visit was Vatican City where the Sistine Chapel is located. The Sistine Chapel is what I was most excited to see on the trip and it did not disappoint. The art was beautiful and unbelievable, but you are not allowed to take pictures or film inside. The Sistine Chapel is in the Apostolic Palace in Vatican City, consecrated in 1483 and completed in 1508.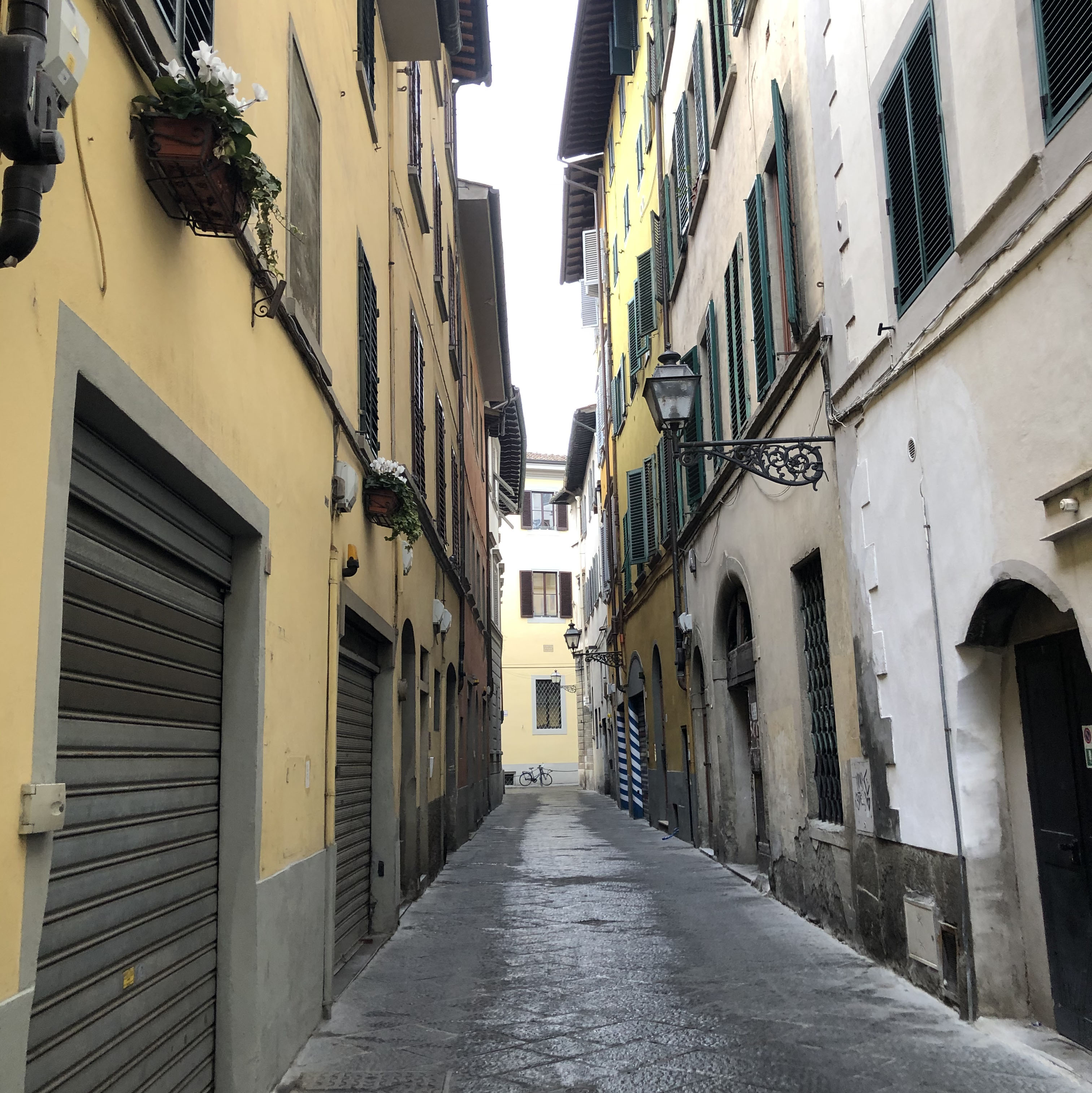 Outside of Hotel Fiorino in Florence, Italy.
This was the first hotel we stayed in for the trip.
Email Me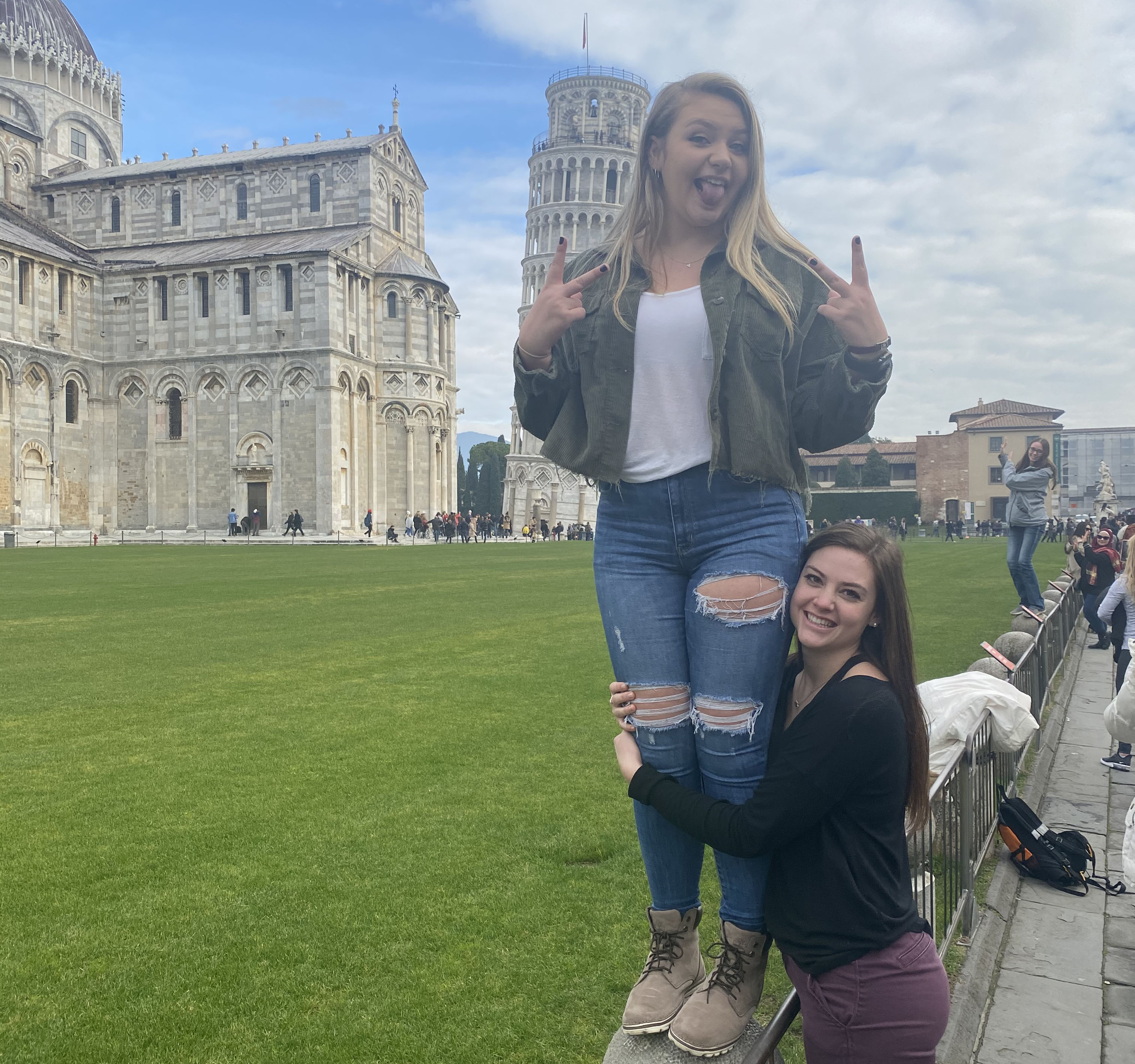 Grace Witt and I posing in front of the Leaning Tower of Pisa.
This photo was taken after we climbed the tower.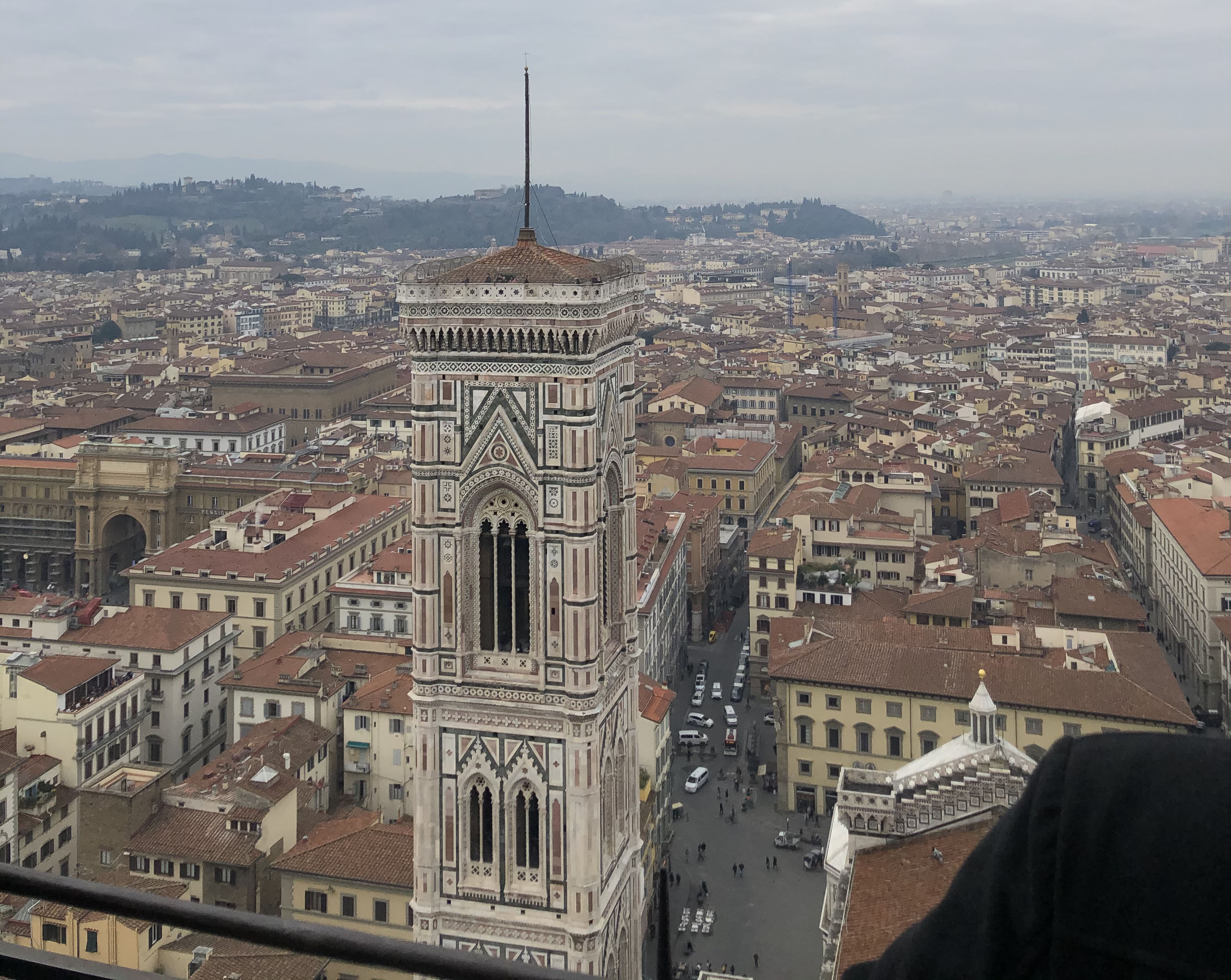 View from the top of the Duomo.
The Duomo is officially known as the Cattedrale Santa Maria del Fiore.
© Copyright 2021 Lydia Johnson