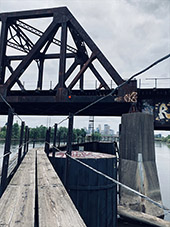 Pictured above is an old abandoned bridge located just outside of Downtown Minneapolis, MN. From the bridge, a view of the skyline is visible.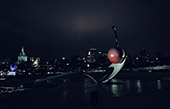 Above, is the famous cherry on a spoon sculpture, the actual title being, "Spoonbridge and Cherry." This artwork was built in the 1980's and is still standing today in the Minneapolis Sculpture Garden just outside of the Walker Art Center.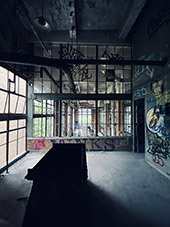 The old Ford Steam Plant was built in 1925 and was used to manufacture cars. Inside the plant there are many windows that lead up to high-cielings. Assembly lines with conveyor belts, catwalks, control panels can also be found throughout the buidling.